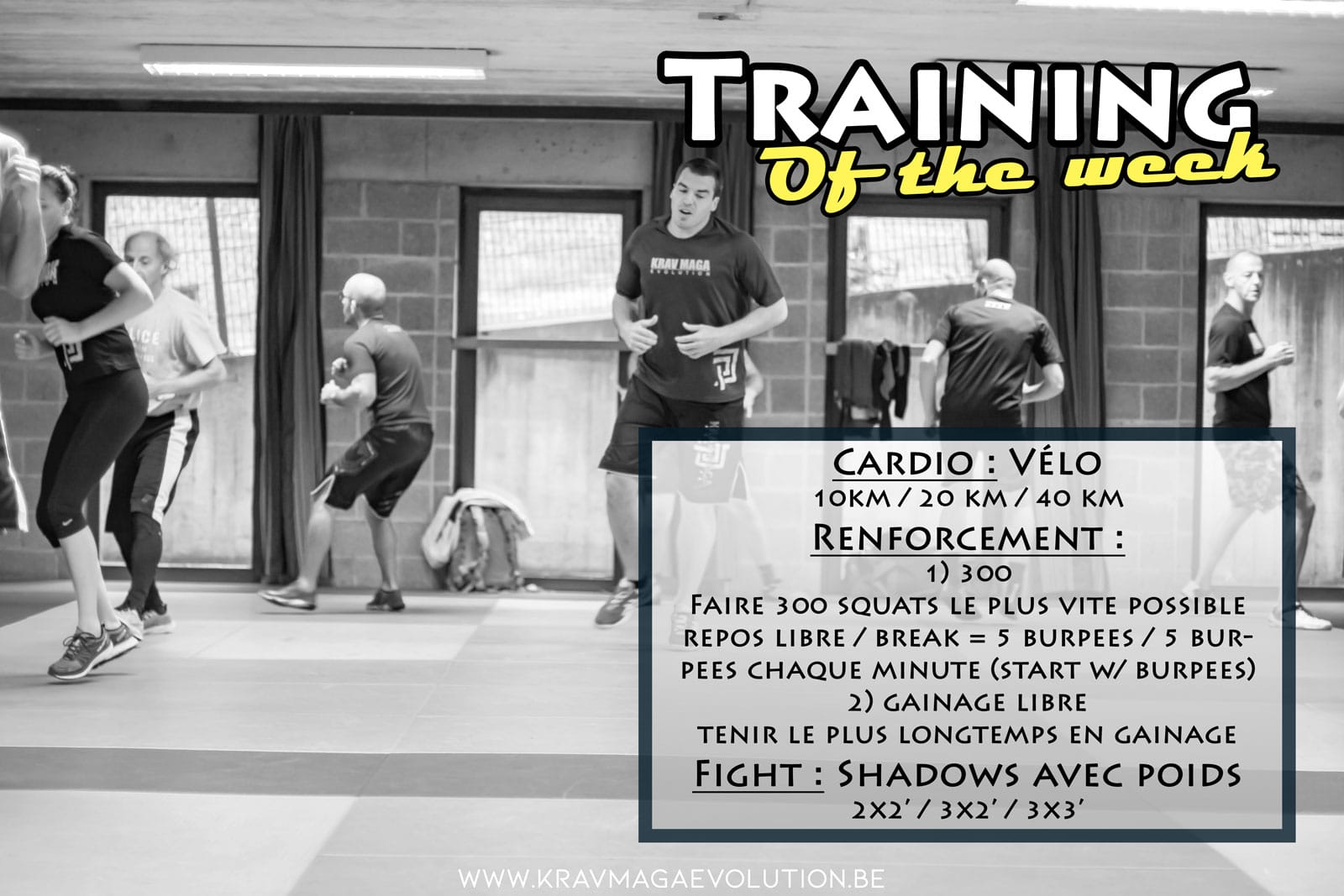 —– (LOCKDOWN) TRAINING OF THE WEEK —–
À faire en une ou plusieurs fois et à adapter selon votre niveau.
C'est toujours indiqué ainsi => Débutant/Intermédiaire/Avancé
Explications :
Cardio : Vélo
Cette semaine on délaisse les chaussures pour les pédales et on part tracer la route !
Renforcement :
300 :
Sortez le spartiate qui est en vous et entraînez-vous pour sortir des coups de pied digne du film ! 300 squats à faire d'une traite, un plaisir pour les cuisses !
Les débutants peuvent se permettre de casser la série librement. Les intermédiaires doivent faire 5 burpees chaque fois qu'ils n'arrivent pas (ou plus) à enchainer les squats. Les avancés vont lancer un chrono et sont obligés de faire 5 burpees au début de chaque minute, en commençant par les burpees (donc minute 0 : 5 burpees puis on enchaîne un max de squats, minute 1 : 5 burpees puis on enchaîne un max de squats…). Mieux vaut ne pas trop traîner !
Gainage libre :
Tenez le plus longtemps possible en gainage DE FACE (interdit de passer sur le côté ou autre). Votre corps doit être le plus droit possible et vos fesses doivent rester au niveau de vos épaules.
Conseil : fixez-vous un objectif minimum sans quoi ça peut devenir difficile de rester longtemps (je tiens 2 minutes sans bouger, je tiens 4 minutes sans bouger, je tiens 10 minutes sans bouger…).
Shadow ou Bas Ruten avec des poids (1 ou 2 kgs) – des bouteilles d'eau font très bien l'affaire.
2×2 minutes (déb.) / 2×3 minutes (int.) / 3×3 minutes (avancés)
1′ de pause entre les rounds
Si trop facile, on ajoute, pendant le break, 10 genoux poitrine OU 10 pompes OU 10 burpees
HAVE FUN AND SEE YOU SOON